The Best Uses for Folded Business Cards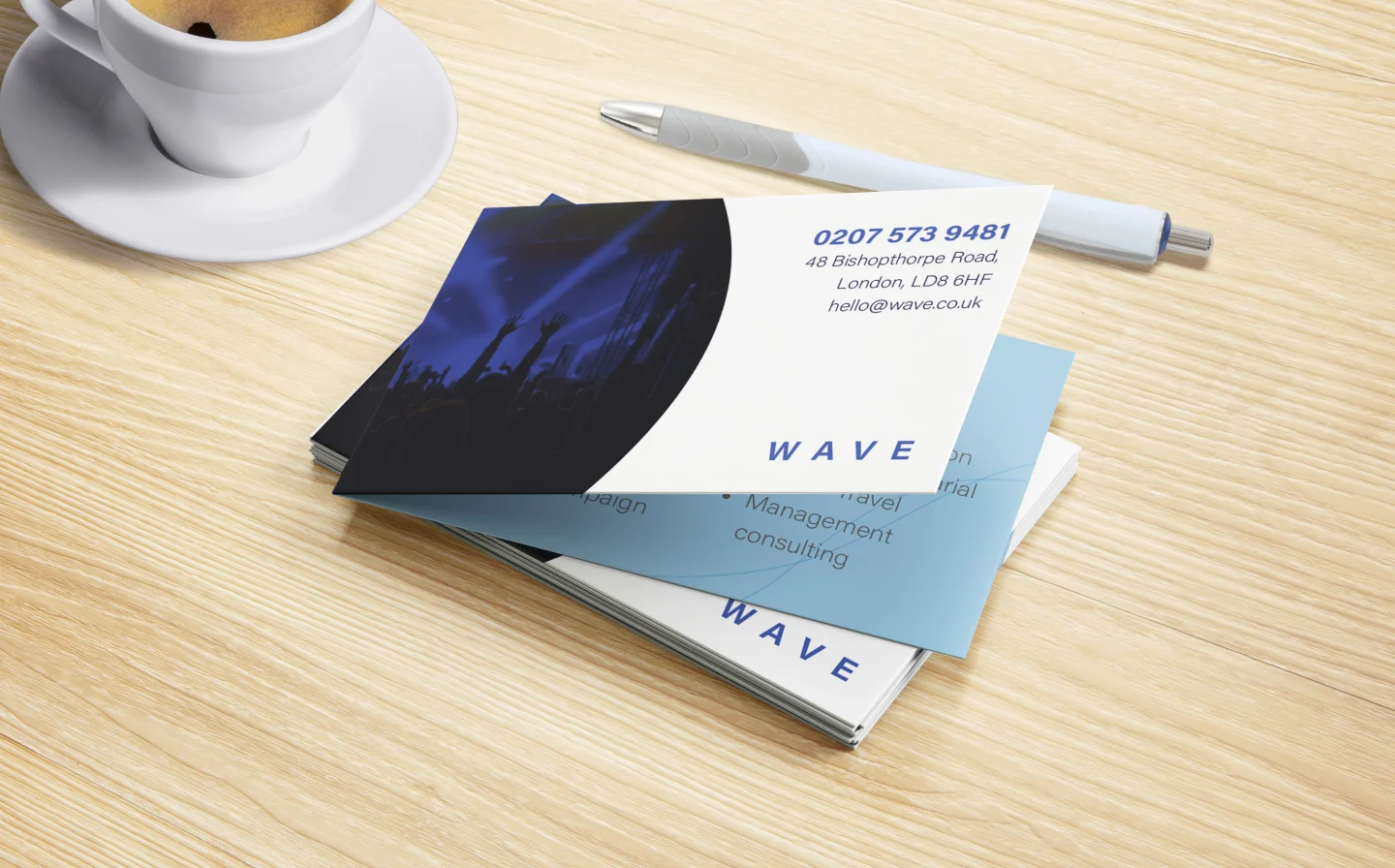 In the busy world of business and networking, making a great first impression is super important. That's where folded business cards come in. They're not your regular business cards – they're special. They're small, but they're packed with creativity and versatility. These little folded cards leave a big impact on anyone who gets one. They're like mini artworks that people remember long after they receive them. Let's dive deeper into why these folded business cards are so special and how they can make a difference in the way you connect with others.
1. Maximising Information
Folded business cards are like mini brochures that fit right into your pocket. Unlike regular business cards, they offer more space to share important details. Imagine having a tiny booklet in your hand! You can put in loads of information – from product descriptions and prices to a showcase of your work. This is really handy, especially if your business has a lot of different things to offer. It's like giving people a snapshot of what you do, all in one small, folded card.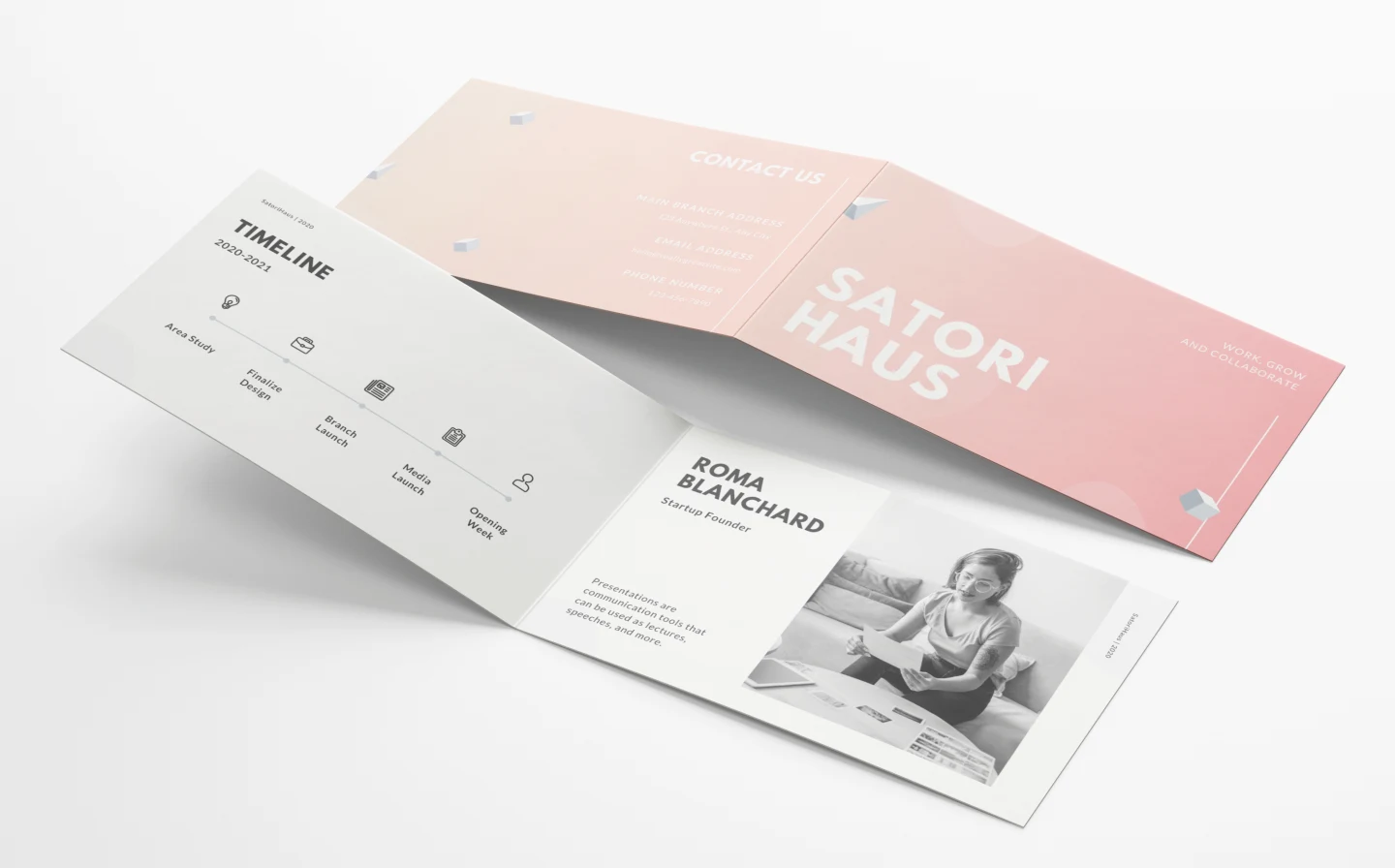 2. Showcasing Creativity
Folded business cards are like a blank canvas, especially for creative people like artists and designers. They're not just cards; they're opportunities to showcase your talent. You could turn them into a tiny art gallery, displaying your best work. Or, you could use them to flaunt your design skills by showcasing your portfolio.
Ever thought about adding a QR code? With folded business cards, you can! This code can lead people straight to your online portfolio, making it super easy for them to see more of your amazing work. The best part? You can get really creative with these cards, showing off your skills and leaving a memorable impression on everyone you give them to.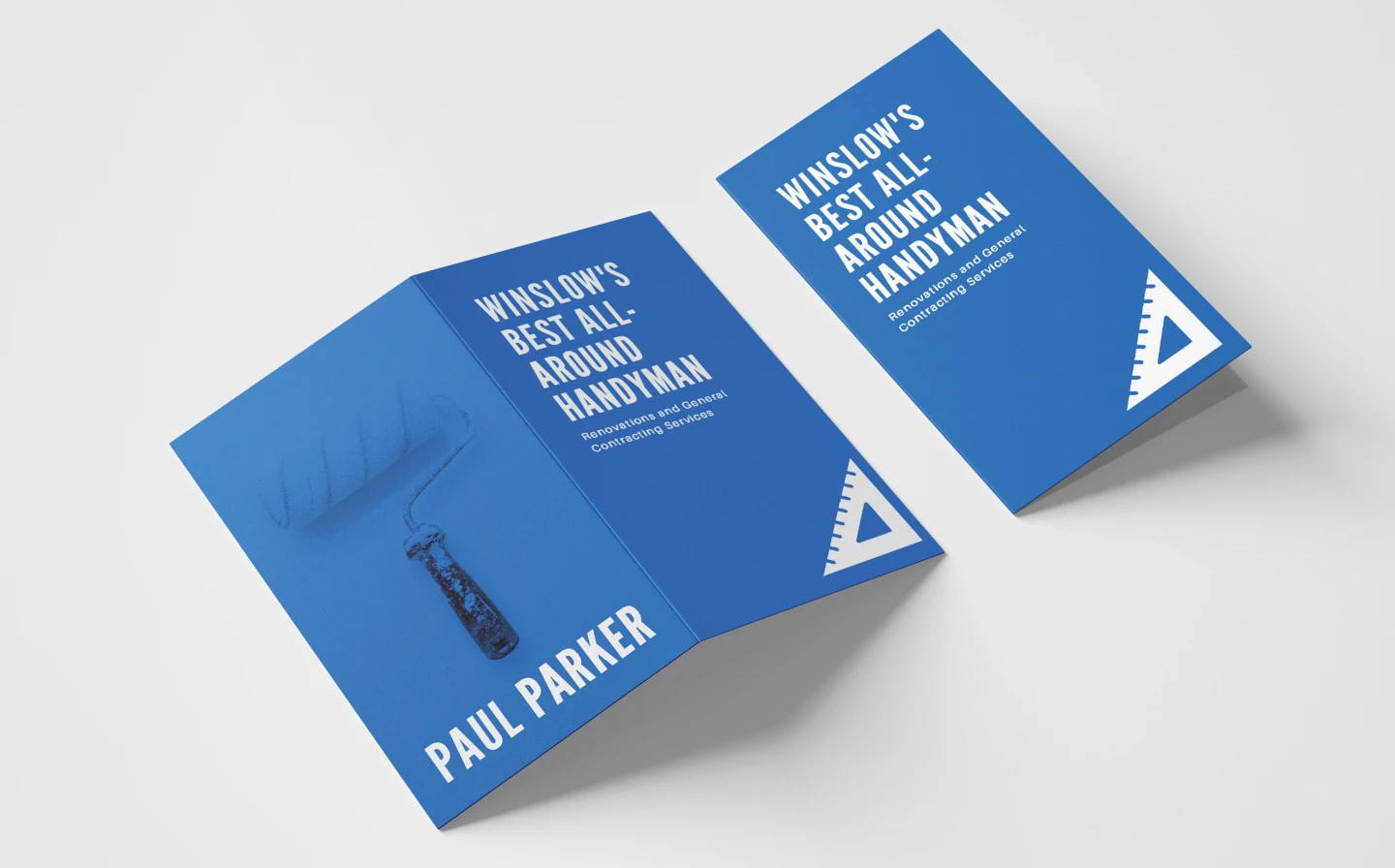 3. Event Invitations in Your Pocket
Planning an event or exhibition can be exciting, but getting the word out effectively is crucial. That's where folded business cards step in as your secret weapon!
Picture this: you have all the details of your event – the date, time, venue, and exciting highlights. Now, instead of just handing out plain old invitations, why not use folded business cards? They're not just your ordinary cards; they're like mini-invitations with a twist.
You can neatly tuck all the event specifics inside the folds of these business cards. When you hand them out to potential attendees, you're not just giving them a piece of paper; you're giving them an experience. They unfold the card and, voila! All the event details are right there in their hands.
In a sea of regular business cards, your folded invitation can standout from the crowd. It's unique, eye-catching, and memorable. Unlike standard invitations that might get lost among piles of papers, these folded wonders are harder to miss.
So, whether you're hosting a grand opening, an art exhibition, or a special workshop, using folded business cards as invitations adds a touch of creativity to your event planning. It ensures that your guests not only receive an invitation but also an unforgettable experience, making your event all the more special and memorable.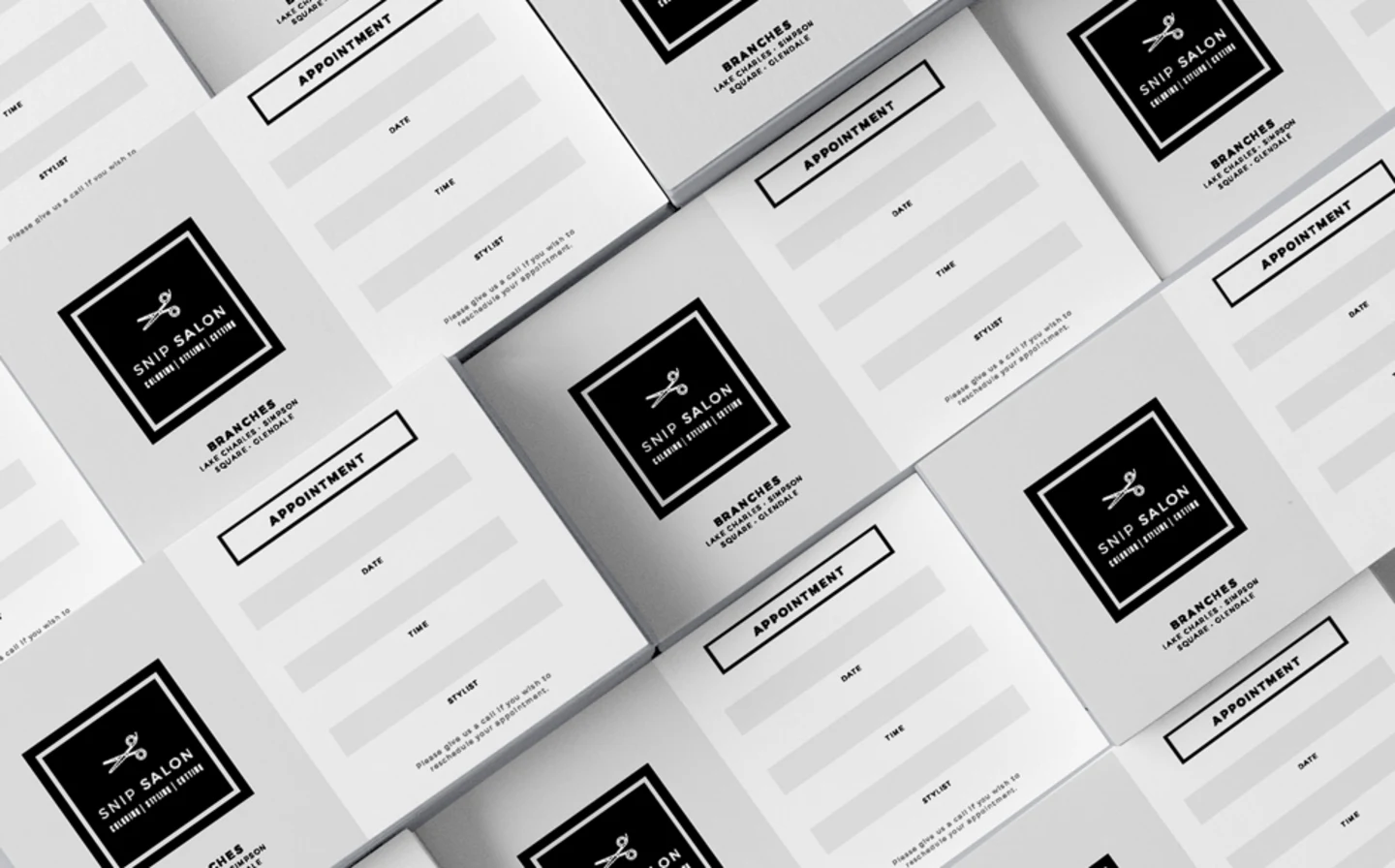 4. Loyalty Cards with a Twist
Imagine walking into your favourite café, and they hand you a folded business card. But hold on, it's not your ordinary card – it's your pass to exclusive treats.
Businesses these days are pretty savvy. They've realised that folded business cards aren't just for sharing contact details; they can transform them into something fantastic like loyalty cards! But wait, these aren't your usual loyalty cards; they're like mini pamphlets packed with benefits.
Now, why are they so brilliant? Well, because they fold, there's loads of space inside. Businesses can pack this space with all sorts of amazing things – discounts, freebies, and special offers. It's as if you have a menu of rewards right in your wallet.
And speaking of wallets, these folded cards are just the right size. You can hand them out without any hassle. So, whether you're snagging a discount on your coffee or enjoying a special treat on your birthday, all the perks are right there, making your wallet a happier place!
5. Interactive Storytelling
Folded business cards are like little storybooks waiting to be opened. You can use their folds to reveal different parts of a story or showcase a sequence of pictures. It's like a mini flipbook right in your hands!
This creative way of storytelling really grabs people's attention. When they unfold the card and discover the story or the images inside, it's not just a business card anymore – it's an experience. This interactive approach makes you stand out and leaves a strong memory of your creativity and innovative ideas. It's a small, but powerful, way to make a big impact!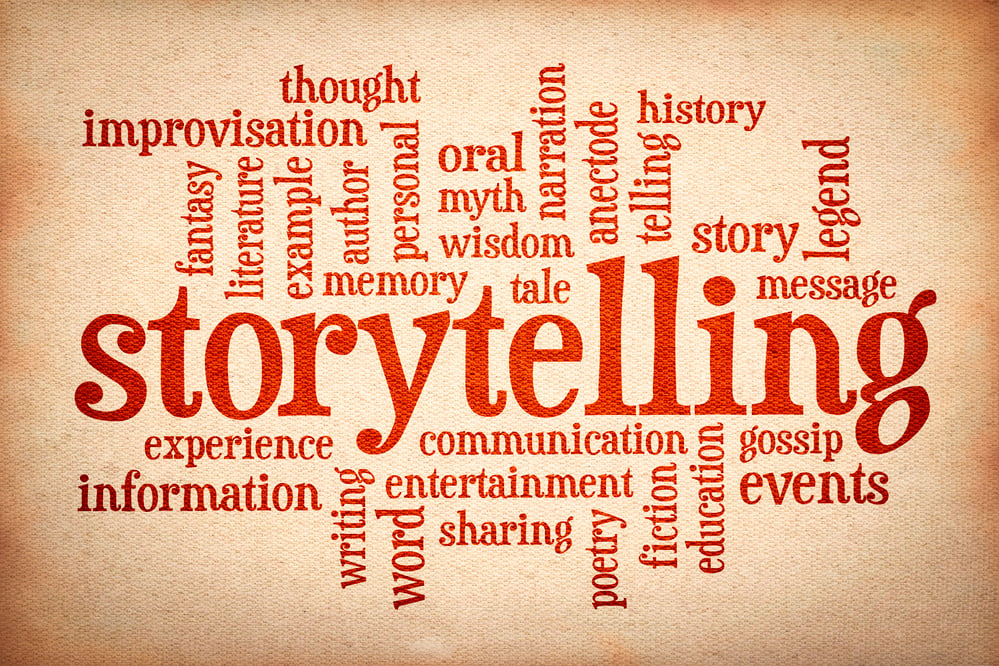 6. Appointment Reminders
If you run a business like a salon, spa, or healthcare service, folded business cards can be really handy. You know those appointments people tend to forget? Well, these folded cards can solve that problem!
Here's how: inside the fold, you can write down the appointment date and time. So, when you give this card to your clients, it's not just a card; it's also a reminder. They can slip it into their wallets, and every time they open their wallet, there's the reminder, right in front of them. It's a simple yet clever way to make sure your clients never miss an appointment.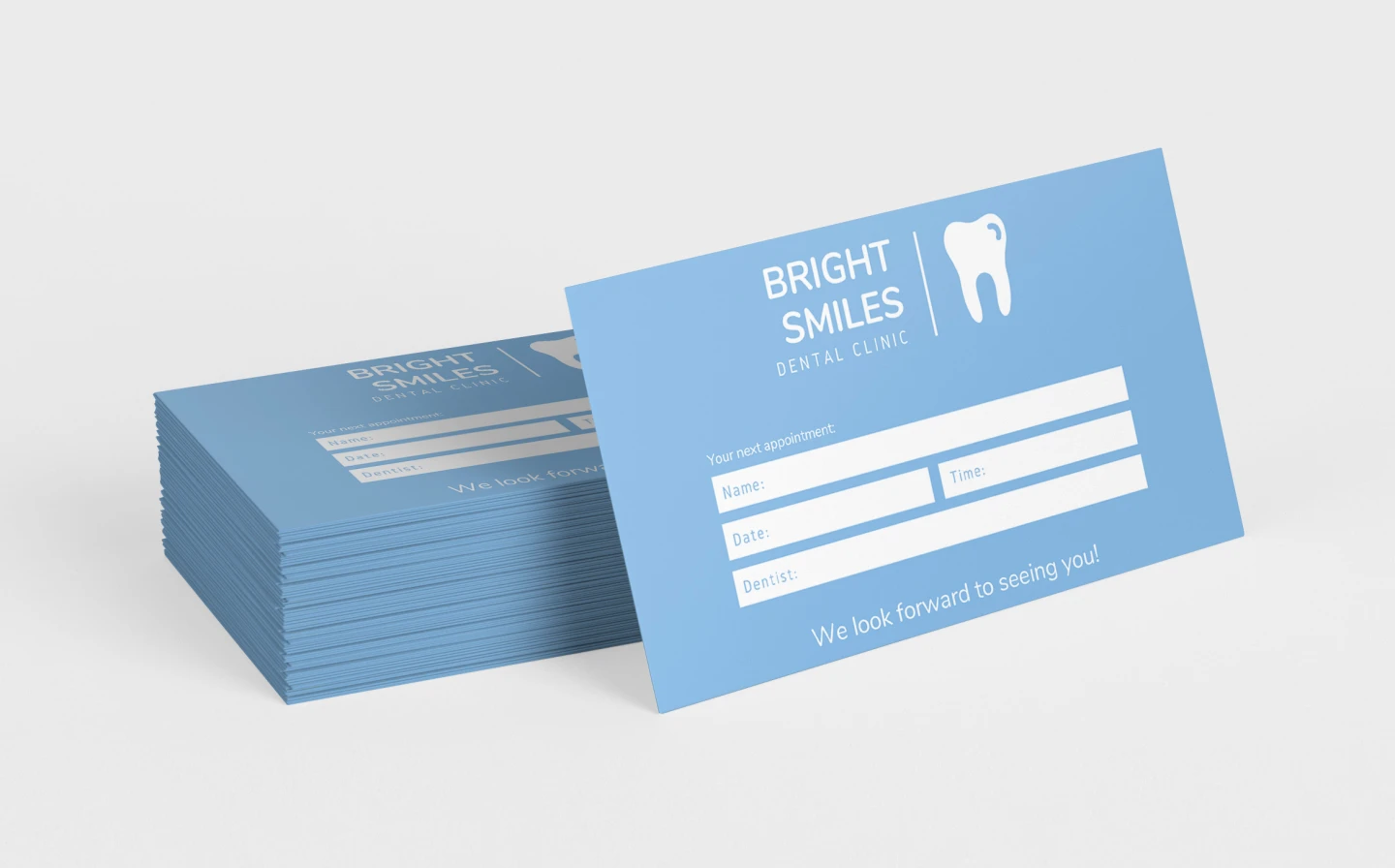 7. Conclusion
Folded business cards are not just pieces of paper; they are powerful marketing tools that can elevate your brand and leave a lasting impression on your clients and contacts. Their versatility, creativity, and functionality make them a must-have for any business professional or creative individual looking to stand out in a crowded market. Embrace the folded business card revolution and unfold the potential for your business today.